Dan Fowler over at the OKFN frictionless data chat posted a link to an interesting initiative: Kaggle Datasets.
Kaggle is a platform for learning about, teaching and collaborating on all things machine learning. Users upload data, write and share analysis/visualisation algorithms (called kernels) and participate in challenges. Members are encouraged to share their code with others and review and comment on their fellows' work. Kaggle is, in a way, a platform for collaborative learning.
Datasets is a newly launched feature that adds collaboration functionalities to the hosted datasets. Users are able to upload, share, discuss and explore data by crafting and sharing kernels. Datasets is fairly unique in that it brings data, algorithms and users together in one place. Users can vote and comment on almost anything, making the kernels/datasets legible. Kernels run in the browser making them and the dataset they operate on extremely accessisble and actionable.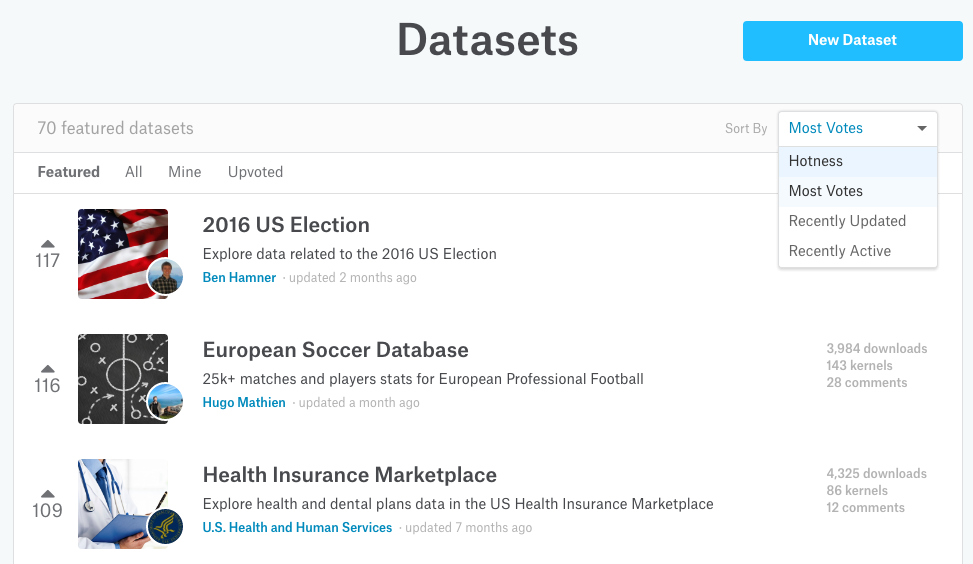 Kaggle's Datasets bring to data (science) what GitHub brought to software: open frictionless collaboration.
---